Coffee time isn't complete without cakes – and we're always down for another reason to eat cakes for breakfast. Here are some of the best coffee cake recipes to pair your cuppa with…
Lemon Coffee Cake by Oh My Goodness Chocolate Desserts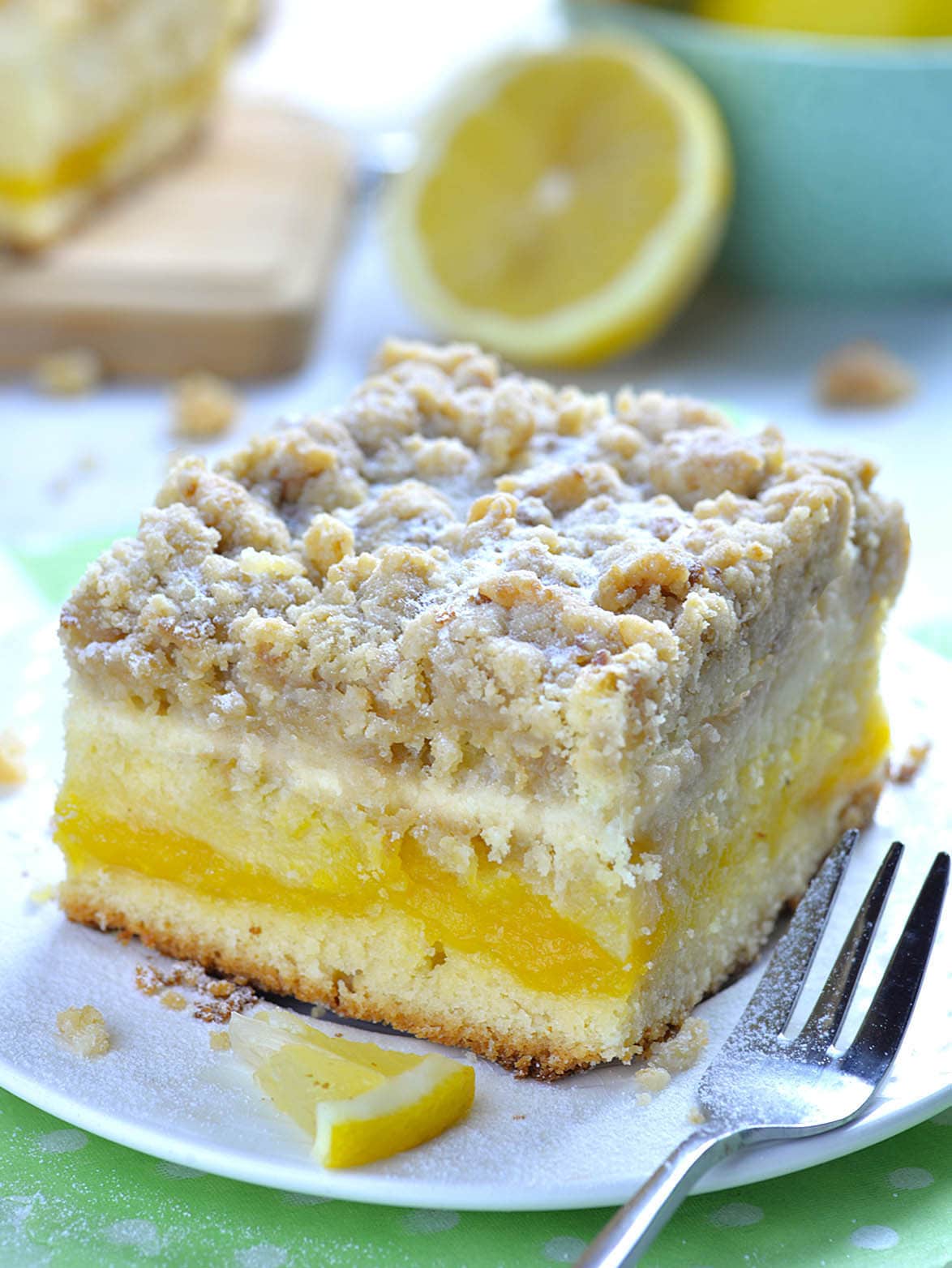 The zesty lemon curd meets indulgent cheesecake layer and buttery brown sugar crumbs on top. If pressed for time, you can use store-bought curd.
Almond Raspberry Coffee Cake by Valentina's Corner
Bite into juicy, fresh raspberries covered with cream cheese and sliced almonds!
Vietnamese Coffee Cake by Hummingbird High
Coffee on coffee! This one is on the sweet side, thanks to the condensed milk frosting. Perfect to match with your espresso or Americano!
Blueberry Cake by KitchMe
It's like having a blueberry muffin, but in a soft cake form.
Cinnamon Roll Coffee Cake by Cake's Cottage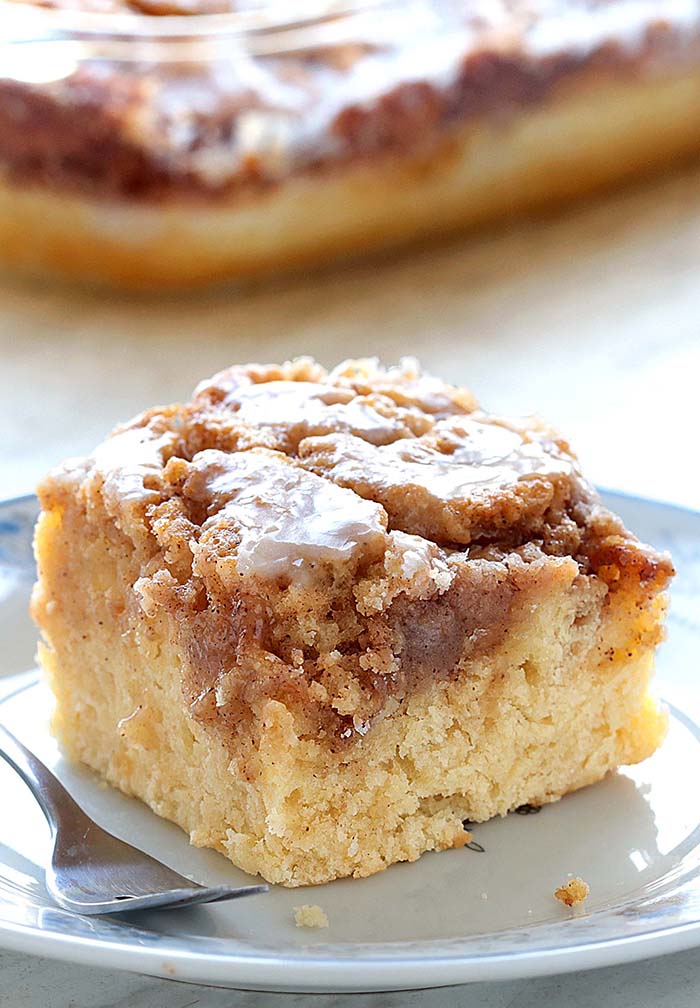 For a delicacy full of spices that go well with a hot mug of coffee, it doesn't get better than cinnamon rolls.