A coffee in the morning is great, but it isn't complete without some breakfast sandwiches to accompany it. With these healthy, delicious sandwiches, you'll be ready to go and start the day with a kick! Here are some recipes to get you inspired:
Cinnamon Toast PB&J Sandwich by Two Peas and Their Pod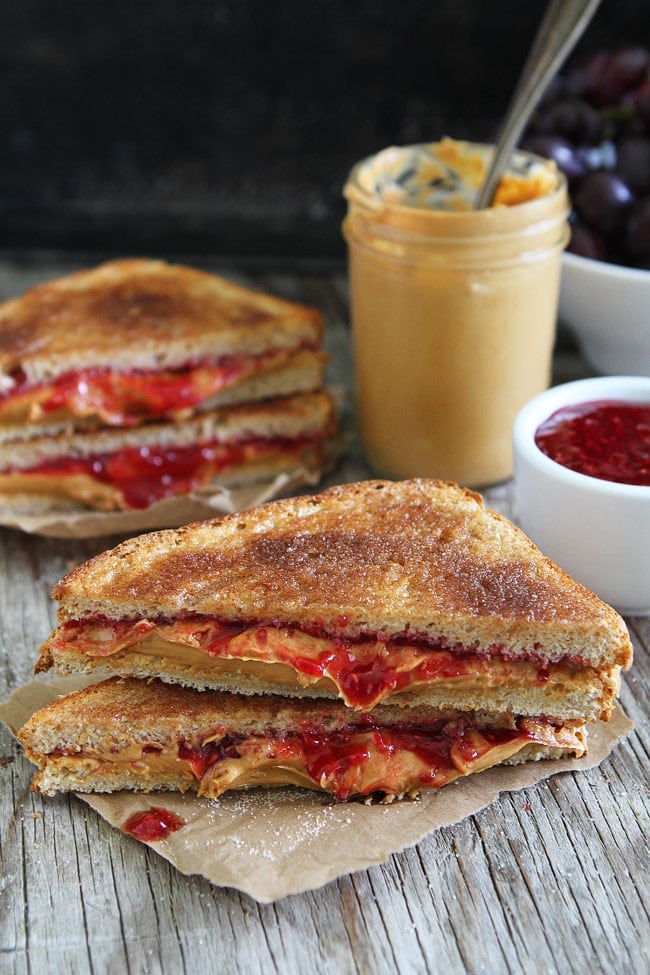 Classic peanut butter and jelly with butter, sugar and cinnamon. Simple yet effective.
Spinach Egg Breakfast Sandwich by Shutterbean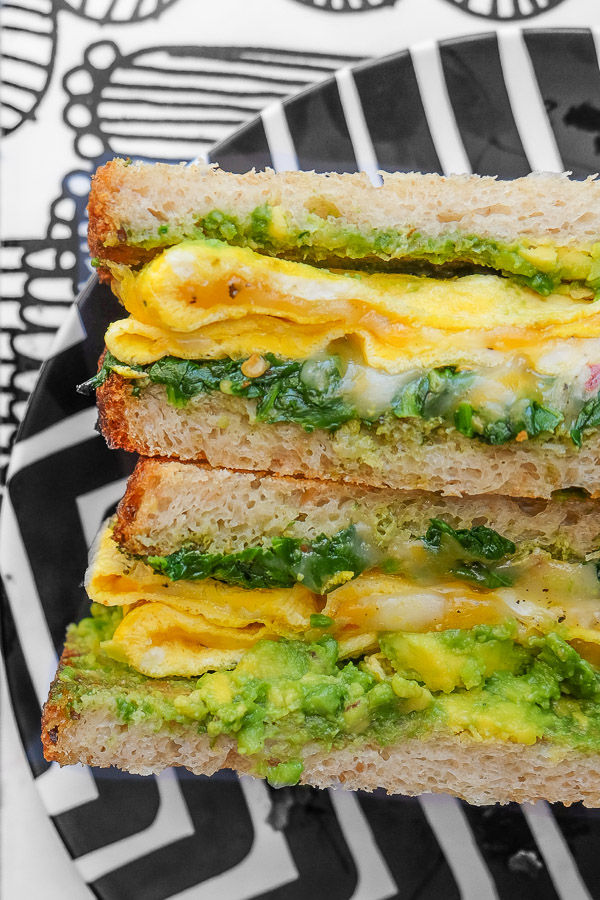 Green and healthy but still indulgent, thanks to the cheese and avocado.
Buffalo Chickpea Salad Sandwich by Happy Healthy Mama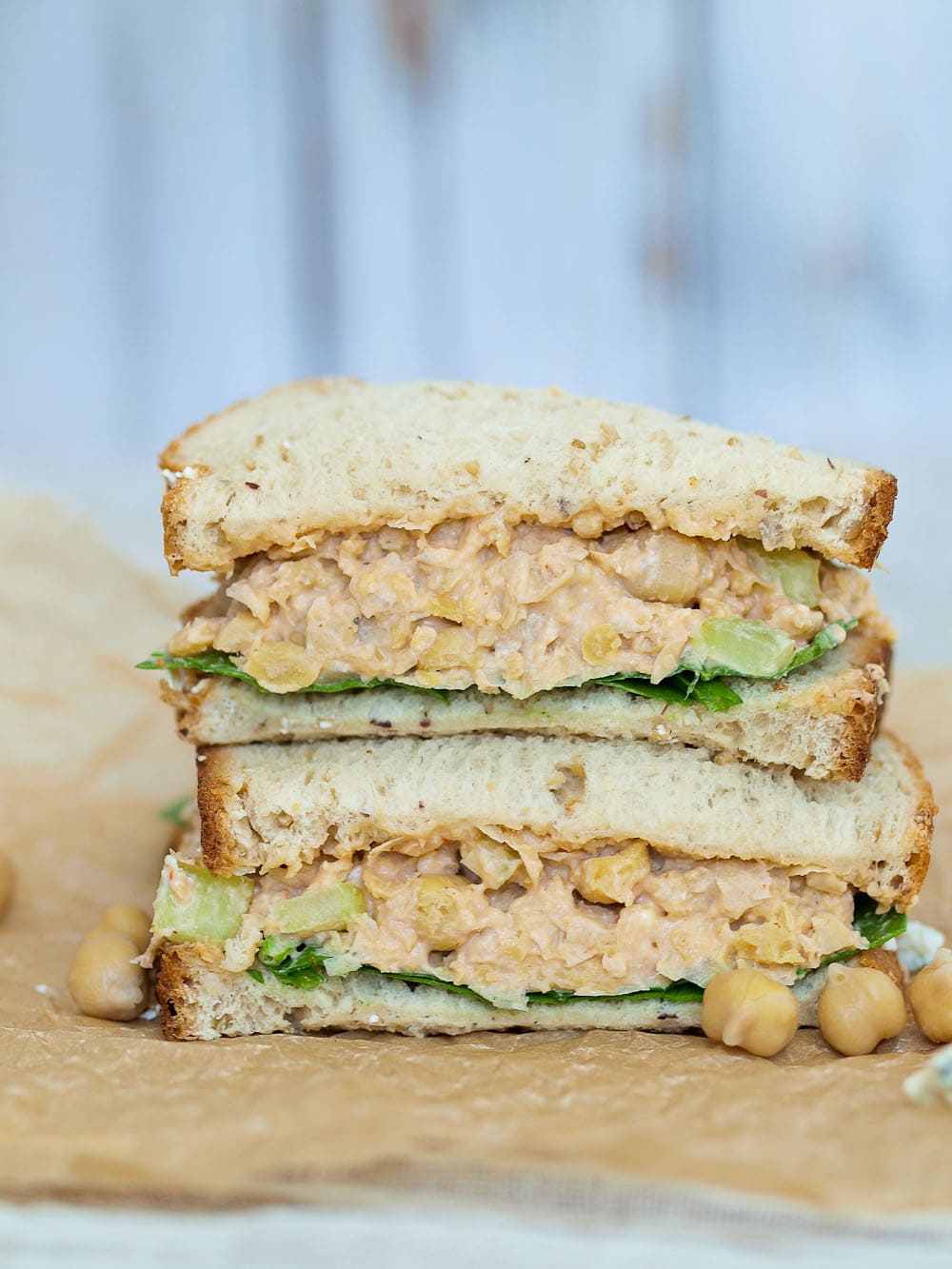 This vegetarian recipe is not only protein-rich, but it also contains only five ingredients (plus salt and pepper). Very easy to prepare and make!
Blackberry Peach Basil Avocado Toast by Stacey Homemaker
Sweet, juicy, tart and fresh – what more could you ask for? You can also add a small amount of goat cheese to tie all the ingredients together.
Chicken Banh Mi by Tasting Table
The Vietnamese sandwich/bun never fails to deliver. The lemongrass, daikon and cilantro keep it fresh while the chicken satiates you.
Blueberry Brie Grilled Cheese Sandwich by Simply Stacie
Yes, your breakfast can taste like dessert with this modified grilled cheese recipe.